Commercial Construction Financing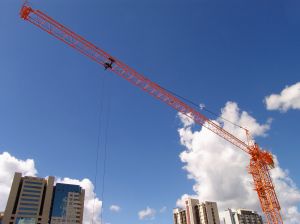 Commercial Construction Financing is a complex process and can be difficult to obtain without our years of trusted experience. Since 1977, Ocean Pacific Capital has obtained commercial construction financing for commercial property investors of all types. With direct access to the financing programs of the most aggressive private/hard money sources, investors, and other non-traditional sources, you can be assured you are receiving the best terms for your needs. Because our success is measured by your success, you will receive personal attention from a loan officer experienced with financing your particular property type.
When faced with a project requiring commercial construction financing, you need a professional that knows how to cast your project in the best light possible so that you obtain the most appropriate financing program. You could spend weeks or months attempting to do this yourself, or you can utilize our experience to get the job done efficiently and professionally.
Because design and construction times often take longer than imagined, the sooner you can "break ground" as it were, the better. With Ocean Pacific Capital, you will quickly have access to financing programs for virtually any type of commercial/multi-unit property. Get your commercial construction financing started today by calling 1-800-595-1474 for a free consultation or submit your
loan application online.