Ethanol Plant Construction Financing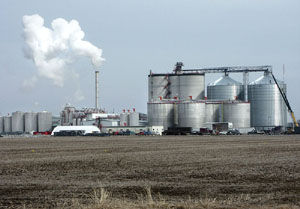 Due to the growing hunger for ethanol in the United States, ethanol production in the country is now at levels never seen before. Because it is a fuel based on plants, it lessens the country's dependency on foreign oil. Today, there are over 100 plants within the US with many more being made. If you are interested in ethanol plant construction financing, we are the one specialist with the knowledge and expertise that you can trust for your needs.

Ocean Pacific Capital has been in the construction financing industry since 1977. Throughout that time, we have dealt with many clients who are satisfied with the help we have provided them. Our utmost attention to detail and focus to every client's requirements has made the financing process less difficult than it needs to be. We have a wide variety of lenders, and will submit your project in the best presentable manner possible to ensure you receive the ethanol plant construction financing needed.

Ethanol plant construction financing can be difficult to obtain, but if you contact us today, we will be the first step towards getting that plant constructed. Give us a call at 1-800-595-1474 or fill out our online application.