Student Housing Construction Financing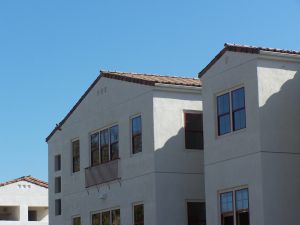 As college enrollment continues to grow, student housing construction financing has become important to provide homes to the many undergraduate and graduates students at and around college campuses throughout the United States. Many of the housing at public universities and private schools are declining applications from students, leaving these students to commute to and from school or to rent housing far away. Student housing is critical for many people who wish to maximize the full college experience.

We continue to be at the forefront of the commercial mortgage industry, having successfully been in business and served many satisfied clients since 1977. Our student housing construction financing sources provide loan amounts from $700,000.00 to $800,000,000.00. We have spent many years building relationships with a wide variety of lenders who can help with many different commercial properties, one of which is student housing. Fixed or interest-only rates, a low range of debt coverage ratios, 5-30 year financing; it all doesn't matter, we have access to many different programs so there will surely be one that specifically suits your scenario and construction needs.

Don't wait. Don't hesitate. Get your student housing construction financing today. Give us a call at 1-800-595-1474 or fill out our online form so we can help you immediately.